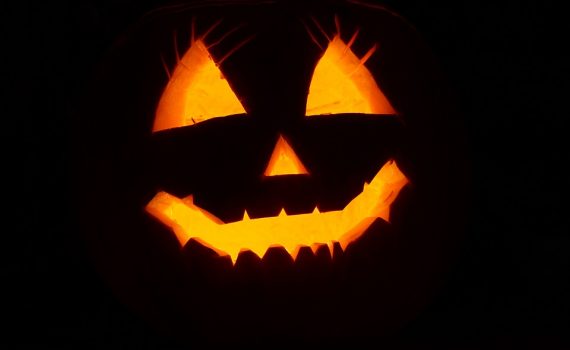 This the period of Halloween. And there are some homes that won't need to much work in the area of decorated to look and sound haunted. That is because of certain garage door problems that have been left to linger. Those are the garage door problems we will talk about now.
Squeaky moving parts
Scrrrreeeeccchhh… Was that your garage door? Or is the Grim Reaper dragging his sickle on the concrete floor? Where is he coming to? Is he coming for me? It could get really scary when your garage door moves and make such sounds. Your garage door is the largest moving mechanism in your home (except you have a minibar that spins in your living room). It contains moving parts, springs, and metal that rust and wear over time. Lack of proper maintenance will show with time when your door starts making weird noises. Schedule a visit with a garage door technician to get this fixed.
Flick Flick Flickering light on Halloween
The number cliche of the horror movie industry. When the potential victim is walking down a quiet hallway that seems relatively peaceful, and then the lights start to flicker, the background music changes to something that invites doom, you know something major is about to go down. After a few minutes of mental torment, you're about to hear some screams. This will not be the case in your home. If the light flickers, you need to get it fixed as soon as possible. A dark garage is not a place you would want to spend a time in.
Possessed Garage door
Does your garage suddenly begin to move on its own like it is possessed? Talking about how unsafe this is has almost no end. If you have pets or children, this could turn into a very bad situation really quickly. You want to get that fixed immediately. No procrastination. So you don't have to face the guilt of a loved one getting injured due to the negligence of an impending danger. Call a garage door technician now.
It is also possible to get stuck in a garage door that is malfunctioning. This is also a danger to you and your family. Or when you're driving out, the door could fall down on the roof of your car and get stuck in that position. Just do something about it before the problem gets serious.
Garage door services this Halloween
When you search for Halloween Garage servicing companies in Berlin, NJ, you're sure to find a few. But we can guarantee you, none of them provide the level of job quality we do. We don't do the kind of jobs that'll make you call us a day or a week after we are done asking for further repairs. When we work on your door, it stays fixed for a very long time. Hence, the durability of our job is unmatched in our territory.
Since we 100% chasing after your satisfaction as our customer, we always make sure we are ready to serve you. We always have the right tools, the best parts, and the hands ready to get to your need immediately you call. Our clients can attest to this fact. Anybody can say they provide quick and efficient garage door services but only a few can prove it.
That is why the residents of Berlin, NJ depend on us. We are dependable. And we are so proud to say it. That's why we can tell you this:
Anytime you need garage door services in Berlin, NJ, do not hesitate to call Dave Moseley the Door Guy on this number 856-275-7766. You can rest assured that you will be attended to swiftly.